Yo!
the summer of cut off shirts has begun get into it!
(yea I know its not summer
yet...wanna fight about it?)
I have recently prepared 2 cut offs in which I plan to wear exclusively until the end of august!!
so prepare yourself for my ultimate
scummy-ness
you all should do the same.
since this is the first post I've made I'll update you on my last month.
I went to the east coast (Boston, New York, and Philly) for 3 weeks! I basically ate my way through every vegan place those places had to offer and saw bums sleep, and retards puke! i bought alot of records and met some legit
dudez!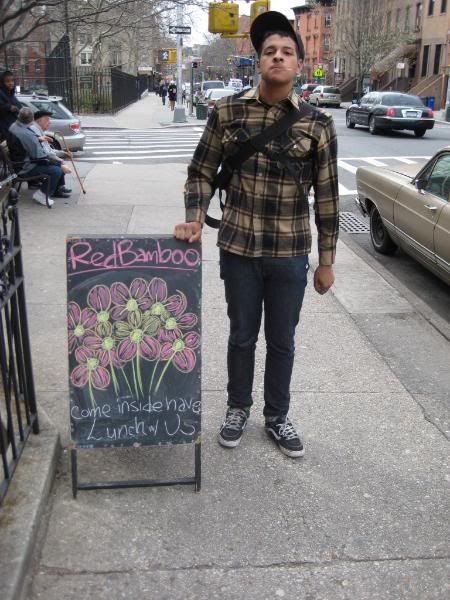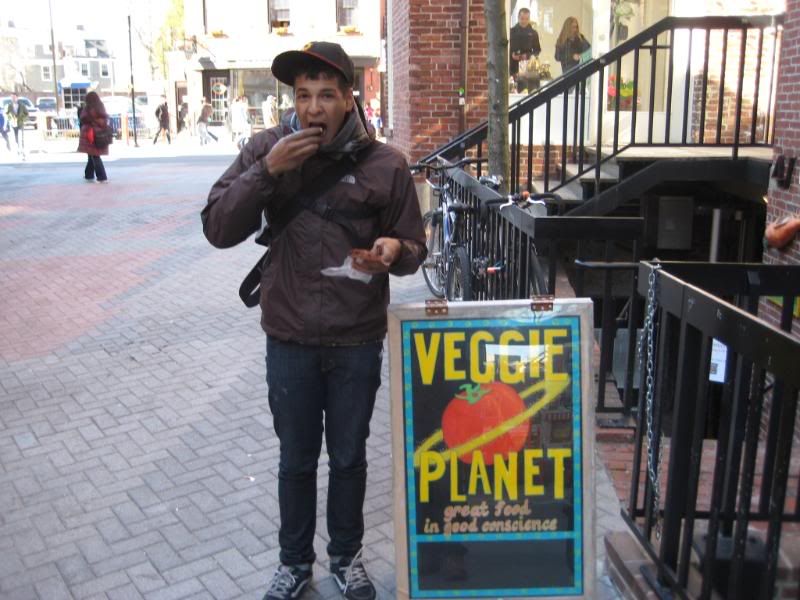 also, since I've returned my roommate
ASHLEY
has started a vegan food blog. and i get to eat the food. if your into healthy shit and food porn check out her blog, blood!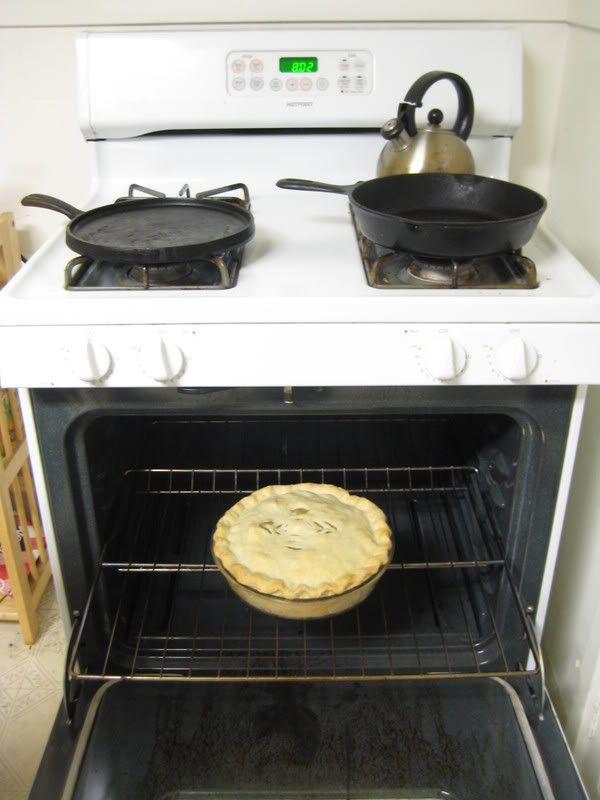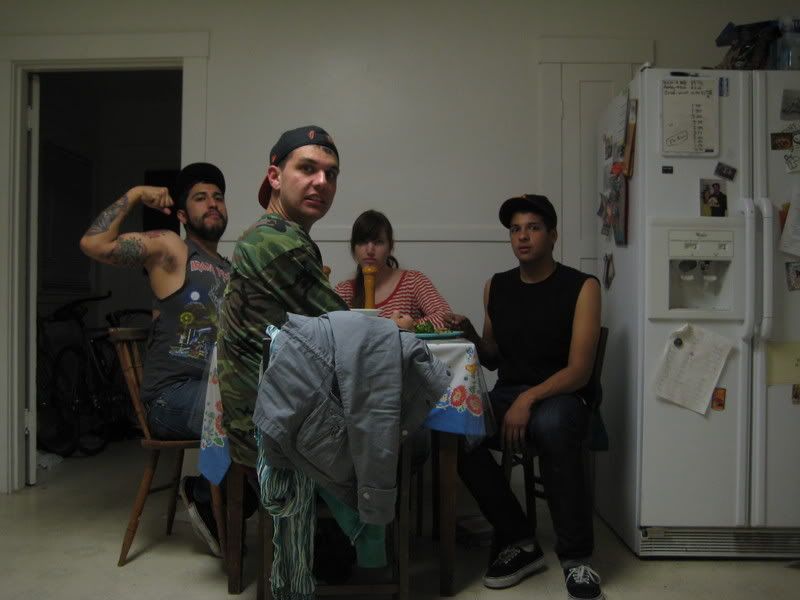 and today Me and Jose went and shot BB gunzzz! with Gabe at his moms house. it ruled!
OK. so from this blog you can expect he following:
- bad grammar
- food
- endlezz amountz of z's
- dead things
- and random pictures of worthless shit
there is really no point to my blog. Ashley has one so i wanted one too! so expect the unexpected!! it will at least be a little entertaining because the pictures.